INTRODUCTION TO INTERIOR DESIGN
This class will cover the basics of space planning, materials and sources, and color theory. The goal will be to upgrade a room in your home by adding new, purging old, re-using and re-purposing existing. Learn how to add value and transform your space within your scope, schedule and budget.
Online tools such as Pinterest and room designing computer software will be taught to create dynamic concept boards and drawing spaces. Reference guides provided, organizational binders and tracing paper needed.
Topics covered...
Wish Lists / Mood Boards

Color Theory

Research techniques - Houzz.com, Pinterest, Online Shopping

Feng Shui

Space - Proportion, Flow, Accessibility, Function

Surface - Color, Material, Texture, Pattern

Environment - Natural Light, Artificial Light, Sound

Sustainability Practices, Cost Effective Solutions, Improving your Investment

Resources and Vendors - Merchandise Mart, Local Stores, Craftsman and Artists

Finding the right Interior Designer, Real Estate Professional, General Contractor

Reference books include: The Interior Design Reference + Specification Book by Chris Grimley and Mimi Love and the Architecture Reference + Specification Book by Julia McMorrough, both published in 2013 by Rockport.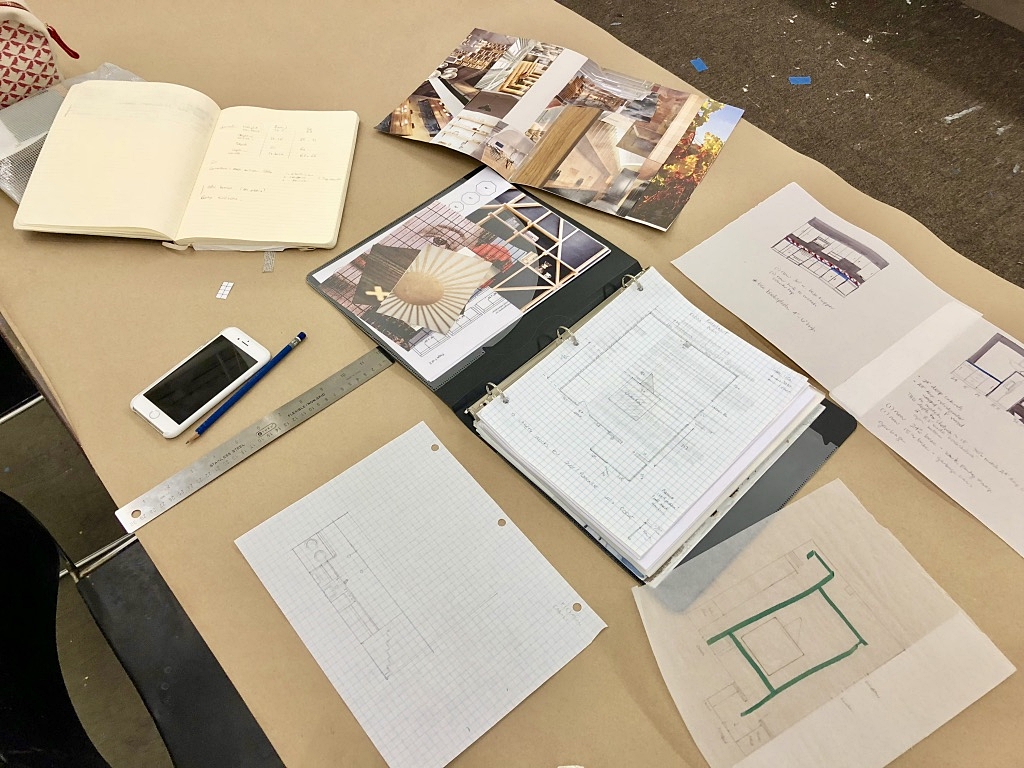 Evanston Art Center is a non-profit (501(c)3) visual arts organization in Evanston, IL. The Evanston Art Center specializes in art education, scholarship programs, community events, public programs, outreach and exhibitions. All exhibitions are free and open to the public.
For more than eighty years the Evanston Art Center has been a major force in bringing together people, art and ideas. One of the oldest and largest visual art centers in Illinois, the Evanston Art Center's mission is to make the visual arts an integral and accessible part of the lives of the diverse audiences in the surrounding communities.
The Art Center fulfills this mission through an extensive offering of visual arts classes, public lectures, changing exhibitions, youth outreach activities, and publications, all of which are designed to engage and enrich the individual and the community.
The Art Center was established in 1929 by a group of civic and cultural leaders from the Evanston community. Alice C. Riley was the guiding light of this group of culturally minded citizens. Under her guidance, the Art Center was established and it thrived. Ms. Riley felt the true worth of a community could not be measured by economic success alone, but also had to take into consideration a rich cultural life.
EAC specializes in education, exhibitions, events, public programs, and community partnerships that involve youth, teens, and adults.